Looking for a Gym to Call Your Own? Check Out Our Promotions and Get Started Today!
We are always adapting and advancing as a club and team! Our training staff bring YOU the member exclusive offers to ignite your fitness journey for your friends and family.
Start Your Fitness Journey at HealthPlex!
4 Weeks of Semi-Private Training Sessions so you can build lean muscle, get stronger and gain energy.

A Customized Fat Loss Nutrition Program, to learn what, how much and when to eat to best facilitate your weight loss goals. Our certified nutritionist will provide you all the tools you need.

4 Weeks of Full Gym Access. Our equipment is like no others in the region.

4 Weeks of Accountability Coaching to keep you on track with your fitness nutrition and lifestyle goals.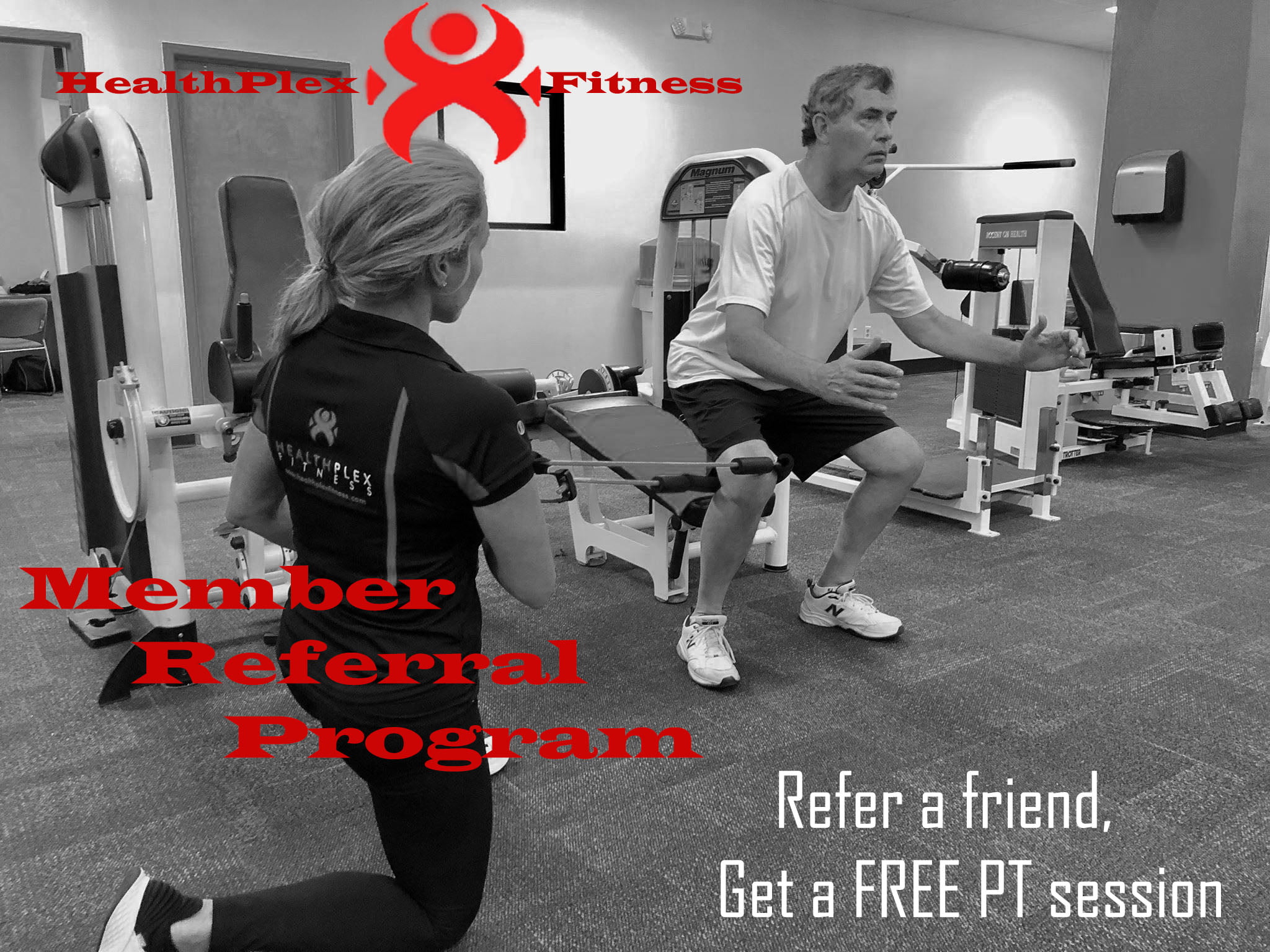 MEMBER REFERRAL PROGRAM
Refer a Friend and get a FREE Personal Training session! Do you have friends or family who you want to work out with? Refer them and have the option of a Free Personal Training session or a Semi-Private session with your friend! This session will be tailored to your fitness level and goals! It will include body measurements as well as a physical assessment.
OR
Want up to 6 months of membership FREE? For every 2 referrals you get 1 month gym membership FREE (6 months max). Why wouldn't you want a friend or family member to sign up! HealthPlex Fitness is a family & friend oriented facility that likes to make their members feel at home, so why not bring your home to us.
*Referred friends must sign up for membership in order to be eligible