Looking for a Gym to Call Your Own? Check Out Our Promotions and Get Started Today!
We are always adapting and advancing as a club and team! Our training staff bring YOU the member exclusive offers to ignite your fitness journey for your friends and family.
PERSONAL TRAINING SESSION
WITH A FITNESS PROFESSIONAL |

 RECEIVE A COMPLIMENTARY CONSULTATION!
We're offering a FREE 1-ON-1 personal training session for all new clients! This is your opportunity to put yourself first and meet with a fitness professional to discuss your goals!
This Session Includes:
Customized Workout. Fitness Assessment, Functional Movement Screening, Nutrition Consult.
7 DAYS NO COMMITMENT
TRY OUR CLASSES |

 GET A WEEK FREE TRIAL!
Receive a week FREE trial at HealthPlex Fitness. For every 2 friends you refer, get a month membership on us!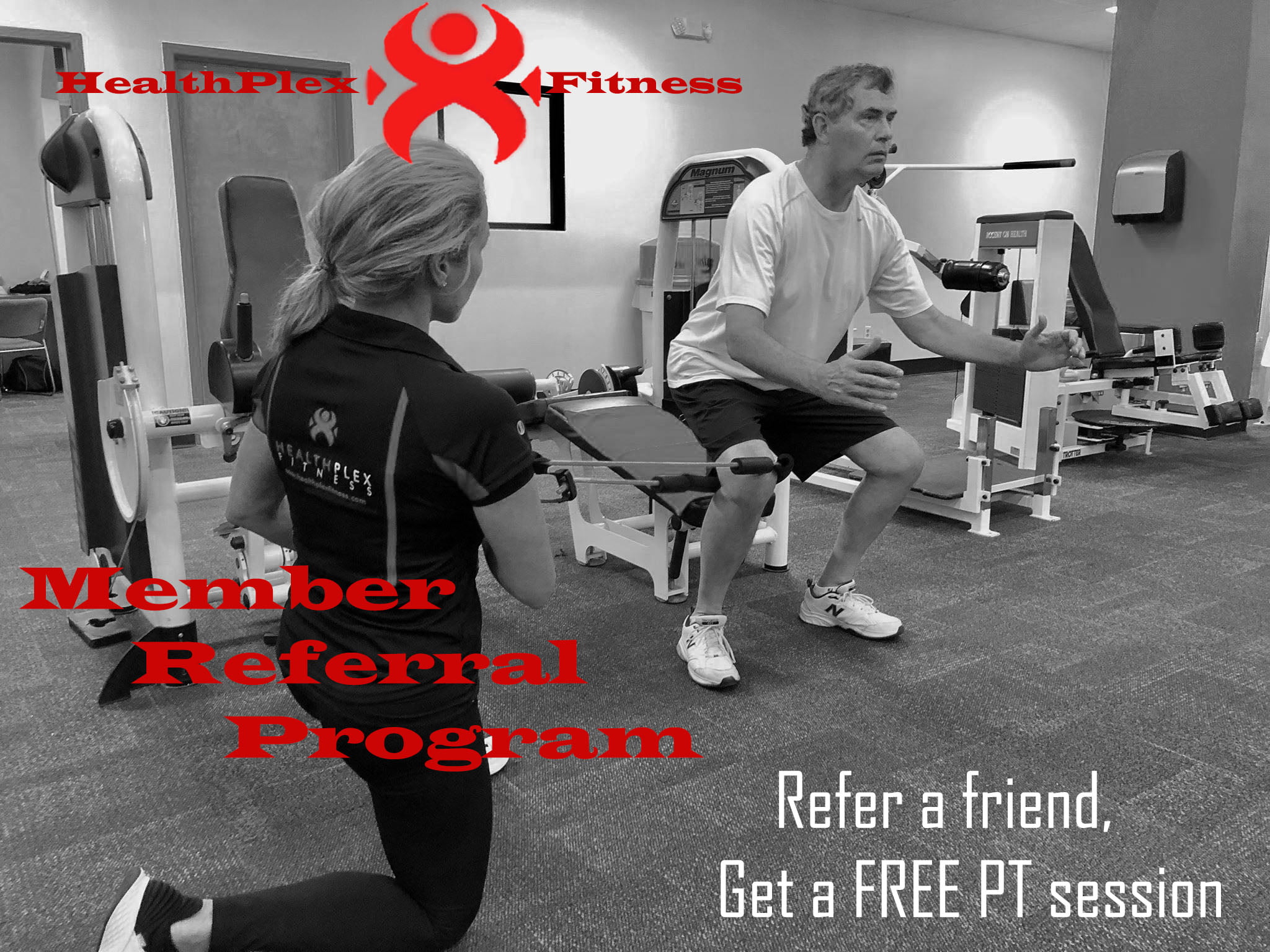 MEMBER REFERRAL PROGRAM
Refer a Friend and get a FREE Personal Training session! Do you have friends or family who you want to work out with? Refer them and have the option of a Free Personal Training session or a Semi-Private session with your friend! This session will be tailored to your fitness level and goals! It will include body measurements as well as a physical assessment.
OR
Want up to 6 months of membership FREE? For every 2 referrals you get 1 month gym membership FREE (6 months max). Why wouldn't you want a friend or family member to sign up! HealthPlex Fitness is a family & friend oriented facility that likes to make their members feel at home, so why not bring your home to us.
*Referred friends must sign up for membership in order to be eligible