Healthplex Fitness Offers Many Options for Senior Exercise Programs Including SilverSneakers.
Designed to increase overall strength and mobility, all of our senior exercise programs concentrate on mastering movements important to improving the quality of everyday life. It is our mission to take any limitation you may have and construct a program that is personalized for you.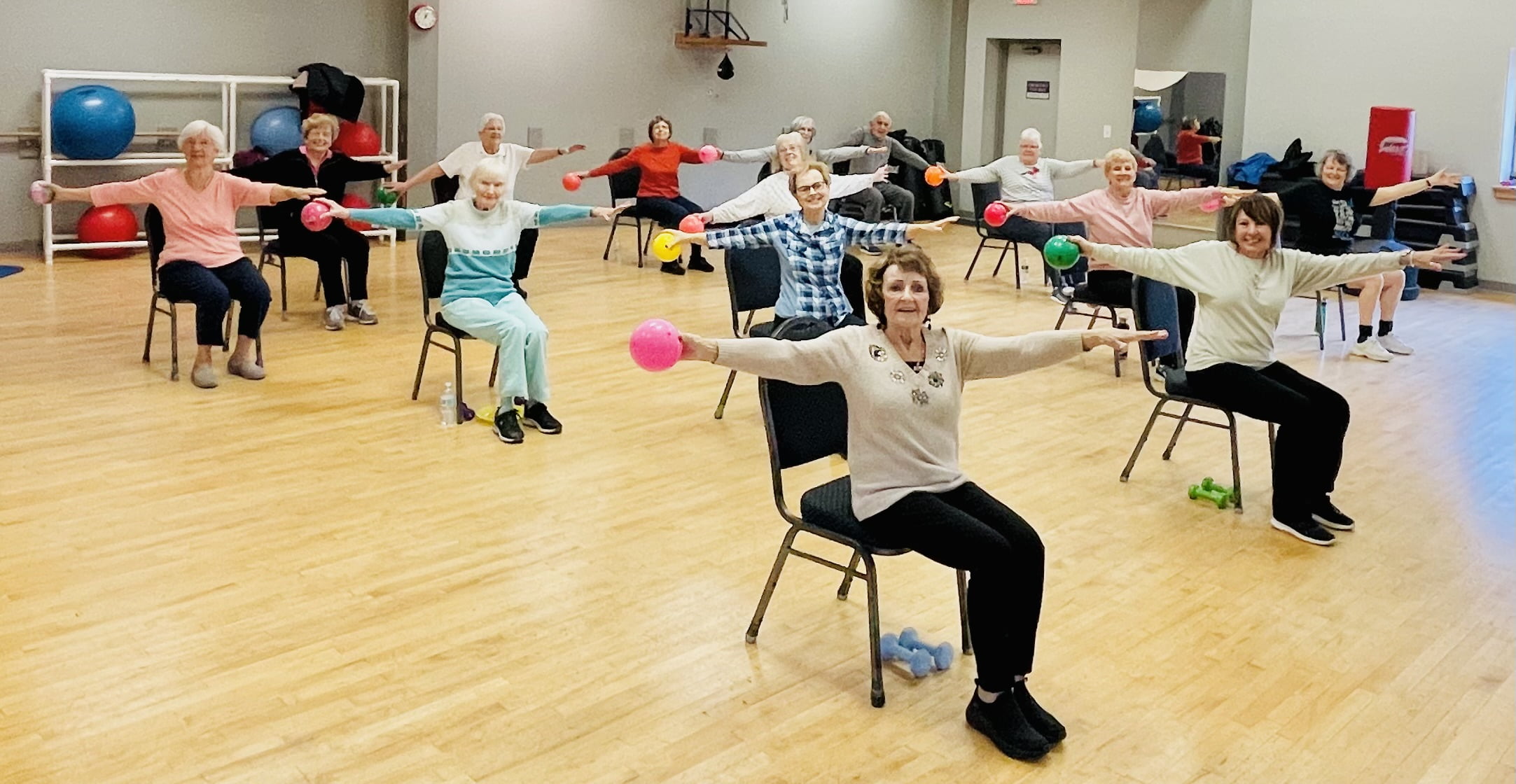 SILVERSNEAKERS FITNESS CLASS
SilverSneakers is a free fitness program for seniors that's helping millions of people on Medicare defy the odds, shatter stereotypes and answer every challenge with, "I can do this!" Have fun and move to the music through a variety of exercises designed to increase muscular strength, range of movement, and daily living skills. Hand-held weights, elastic tubing with handles, and a ball are offered for resistance. A chair is used for seated and/or standing support.
PRIVATE & SEMI-PRIVATE TRAINING
Our certified & experienced trainers have been educated to design & execute training programs for seniors ages 55+ that need increased mobility, stabilization, strength, or injury rehab. There is no need to feel intimidated by any machine or lift, the HealthPlex Fitness culture accepts everyone, no matter the gym experience or state of physical health. Each session is between 30-60 minutes in length, where you will be guided every step of the way from warm up to cool down.