Injury Prevention & Post Surgery Programs in Clifton Park
HealthPlex Fitness collaborates with your physical therapist or doctor on the patients condition, and any limitations or restrictions they might have when starting an exercise program. The patient receives a full strategy session including goal setting, their fitness history, a full functional movement screen, and a customized corrective exercise program for them to target weak links in their movement chain. Once the strategy session is completed, patients will be given a schedule for HealthPlex Fitness Med-X training that works with their schedule to build back strength and conditioning and prevent future injuries.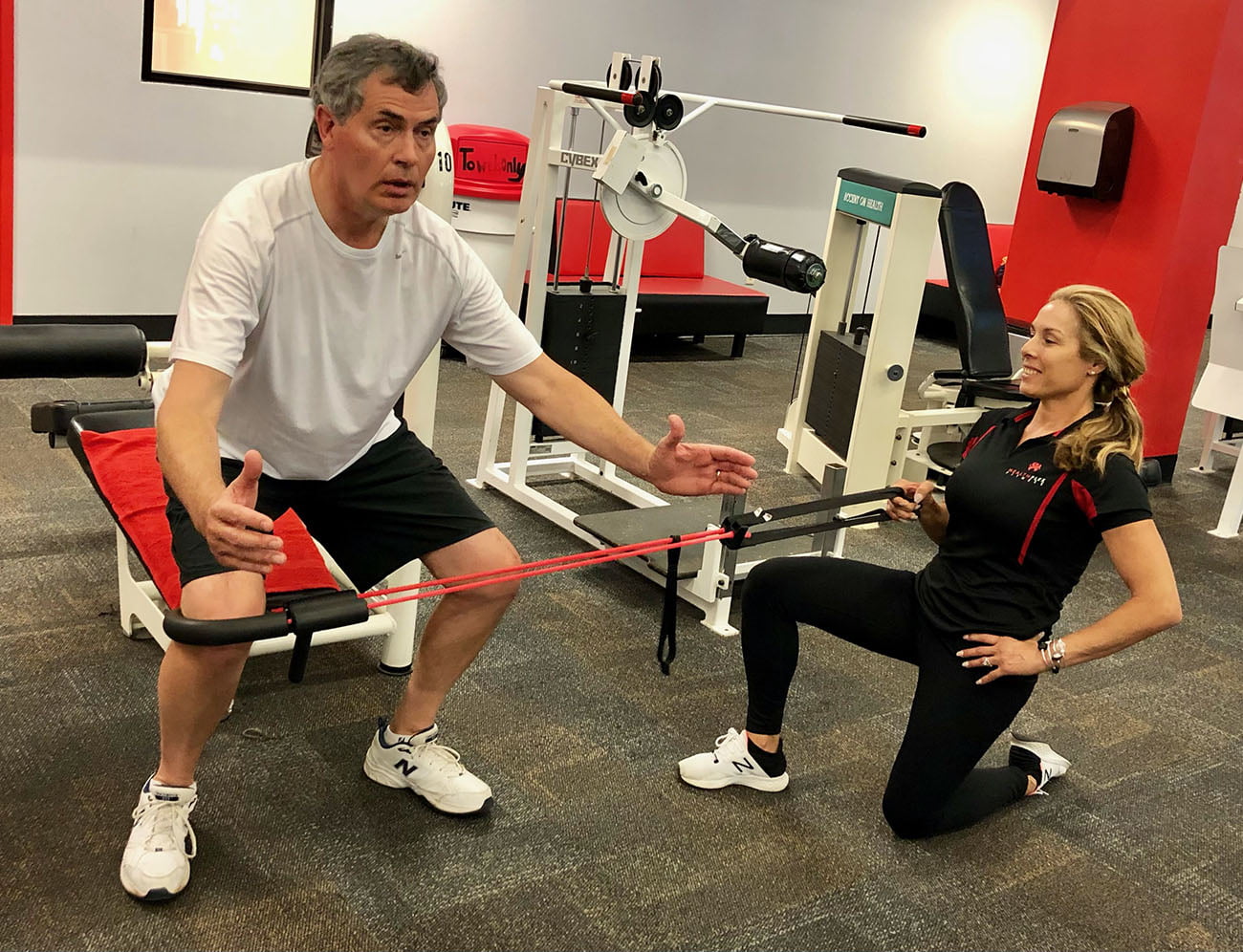 OUR TRAINING SERVICES HAVE BEEN PROVIDED TO CLIENTS WITH MANY DIFFERENT MEDICAL AILMENTS.
PRE-SURGERY
HealthPlex Fitness Movement screening and analysis is designed to help individuals going in for surgery a safe and effective training plan to build strength, increase endurance, and be prepared for their procedure. Getting on an effective training program prior to surgery decreases your recovery time immensely, getting you back to full function faster and stronger than before.
POST-SURGERY
HealthPlex Fitness Functional Movement AfterCare is designed to transition from Orthopedic and Physical Therapy treatment to a strength, conditioning, and wellness program. Injuries occur often in young athletes and individuals, and after Orthopedic and Physical Therapy is conducted, many still have imbalances or weak links in their movements that can cause re-injury or hinder their performance.
Under the supervision of a HealthPlex Fitness certified athletic trainer and functional training coaches, the individuals will learn the fundamentals of athletic movements with emphasis on mobility, stability, and strength. This program restores the individual's confidence in their body mechanics and allows them to work up to 100% capacity without fear of re-injury.